20% Off Grand Opening Sale – Sign Up Now Online and Save!
Categories: Blog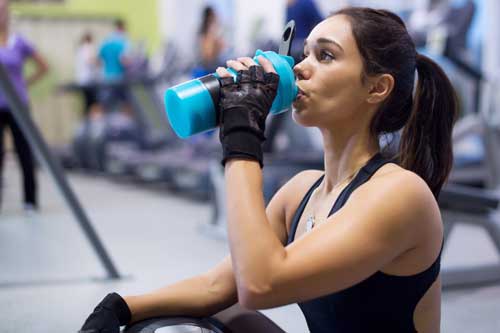 The Grand Opening Sale for our new Target Zone Training classes starts now! Sign up during our sale and take advantage of very special 20% off prices. Our Target Zone small group training classes offer a more affordable option than individual personal training sessions for those who are looking for motivation, coaching and a structured exercise program to reach their weight loss and fitness goals.In fact you can get an entire month of calorie crushing Target Zone classes for less than one single personal training session that most other clubs charge.
Target Zone classes have been designed by Cathe Friedrich to produce maximum results in the least amount of time by utilizing a mix of high-intensity-interval-training (HiiT), metabolic conditioning and functional fitness exercises. We keep the program safe and help to keep everyone motivated by using performance monitors that you wear around your torso. These monitors constantly measure your heart rate and show the results along with your fellow class participants on giant TVs located throughout the room helping to motivate you to work at the correct intensity level. These results also allow the Target Zone instructor to monitor your progress throughout the workout making sure you are training at the right intensity – not too hard – not too easy!
The reason most people don't get results in a Gym is they don't train at a high enough intensity level to produce a change. Target Zone classes are designed to make sure you safely train at the correct intensity and the results you are looking for. Like our slogan says, "If it doesn't challenge you it doesn't change you"
So join now and save by taking advantage of our Grand Opening Sale that is going on now. You're in complete control of your account and can easily cancel your monthly membership online or by using our app. In the event you cancel your membership you may finish using your current monthly sessions and you will not be charged again until and if you decide to renew. You can sign up for our Target Zone monthly memberships at our club in Glassboro or online by clicking on the appropriate link below. Only current Four Season's Members are eligible for the members discount, but everyone can use our 20% off coupon. All online memberships are verified by our staff for compliance and will be adjusted if a non-member purchases a monthly Seasons Fitness Target Zone membership.
The above 360 degree picture above let's you view our entire Target Zone training room ( drag around to see more details). Our Grand Opening Sale is available for a limited time only.| Sign Up Today |