Find us socially
Like us on Facebook and keep up to date with the latest Target Zone News!


Designed by Cathe Friedrich, Target Zone Training (TZT) is the latest concept in fitness and is based on a simple concept - If it doesn't challenge you it doesn't change you! 
Our small group personal training classes offer a more affordable option than individual personal training sessions for those who are looking for motivation, coaching and a structured exercise program to reach their weight loss and fitness goals. To learn how to get your first class for Free click on the following link| learn more |
We offer two main types of memberships for joining our Target Zone classes. 1. Monthly Memberships or 2. Punch Card sessions. You don't have to be a member of Four Seasons Fitness to join Target Zone, but all Four Season Fitness members do receive a discount on all our small group training Target Zone classes. You can sign up online or at our club. To learn more about our Target Zone rates just click on the following link.  | join us  |
We offer a wide variety of butt kicking Target Zone classes that mix high intensity interval training with metabolic and functional training. Our classes utilize TRX, treadmills, Helix lateral trainers, spin bikes, Total Gyms, dumbbells and more. Class sizes are limited and we recommend you reserve a spot for any class you want to take using our website or easy to use App. Our class schedule is still being determined and will be based on demand and interest, but we  will offer morning and evening weekday classes and classes on the weekends. More classes will be added as demand increases. | view schedule |
Target Zone Classes . Get Your First Class Free! - Join Now and Save!

We have 3 new TZT classes starting Nov 27th. Classes are included with your TZT membership. Not a ...
Target Zone Directions
Target Zone is located inside of Four Seasons Fitness at:
626 Delsea Dr. North
Glassboro, NJ 08028
Call Us: 856-881-9418
Club Hours
Monday: 5:30am - 11:00pm
Tuesday: 5:30am - 11:00pm
Wednesday: 5:30am - 11:00pm
Thursday: 5:30am - 11:00pm
Friday: 5:30am - 11:00pm
Saturday: 8:00am -8:00pm
Sunday: 8:00am - 6:00pm
Install the Target Zone Apps Today!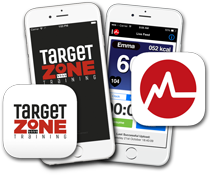 Download Target Zone's app today to make managing your classes easier than ever. Through the Target Zone app for iPhone and Android, you can: Manage your profile and payment options; View the class schedule and book your sessions; Receive class reminders; Get notified of waitlist status and class openings; View your attendance records; and Purchase Punch Cards and Sessions (Monthly Memberships cannot be purchased through the app and can only be bought through the Target Zone website or at the club). | learn more |
Also, if you purchase your own performance monitor belt | learn more |, you may install the MyZone app to track and record your progress for every class. | learn more |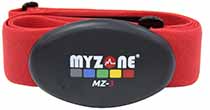 We supply all class participants with a performance belt and sensor at no additional charge (they are fully sanitized after each use), that you can use during your class and return after the class ends. If you'd like to purchase your own performance monitor, they are available at the MyZone store. All Target Zone members receive a $50 discount. Having your own belt will reduce the time needed to check-in for each class and will also allow you to use the MYZONE App to keep track of all your workout details and stats.
Alternatively, you can also purchase just a belt (to which you can attach our Target Zone's performance monitor). This way you don't have to wear a belt someone else has previously worn, but also save money by not having to invest in the more expensive performance monitor. After class just unsnap our performance monitor and return it to our front desk.|
learn more
|